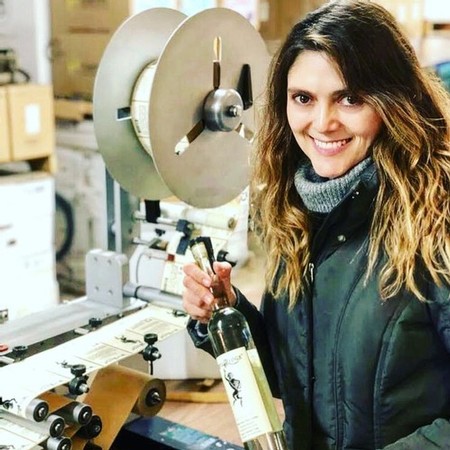 Be a part of Wilridge Winery's BOTTLING & CRUSH CREW, a Community Volunteer Wine Making Program at Wilridge Vineyard. Smaller boutique wineries and distilleries in Washington, like Wilridge, rely on the volunteer support of like-minded individuals who want to play a role in, and be a part of, the wine and brandy experience.
Participate in the Art of Making Wine and Spirits
If you have ever wondered how Washington Wines and Brandies are made, Wilridge Vineyard's Bottling & Crush Crew provides the curious with the opportunity to share in the physical labor, the sweat, and the success that comes from crushing grapes and bottling wine and spirits. It's hard work, but the hours are flexible and the experience invigorating.
There are regular weekly volunteer opportunities throughout the year, we run the still every day, and lots of general tasks during the harvest season in August, September and October and the bottling season in April and May. Everything from firing the still, bottling, labeling and filling cases to running tons of fresh picked grapes through the crusher, punching down the cap, pressing the grapes and putting that precious juice into oak barrels to begin its journey into wine and brandy.
So if you have a couple days open throughout the week, once or twice a month (or weekly), or if you're visiting Yakima and would like to be a part of a weekend wine crew (Fri, Sat and/or Sun), we encourge you to make a commitment for a day or two, and come be a part of the team. Share in the wine making experience -- at a variety of stages from harvest to tasting. Volunteers call it a labor of love (their love of wine and spirits). Yes, it can be hard work, but your investment in sweat equity gives you bragging rights in the future when you uncork a bottle of Wilridge wine or brandy with your family and friends.
Interested? Would you like more information? Email us at: Info@WilridgeWinery.com
Full-time and Part-time Internships are also available. Need the credits? Apply today.
You know you want to
Sign Up For Our Newsletter
Keep up to date on the latest wine releases, events, and promotions